The Premier Goat Industry Event
A Big Welcome to all Fiber, Dairy, and Meat Goat Breeds
Bringing Producers Together
Our vision for the Goat Expo is to bring together a community of goat enthusiasts and breeders from all over the world, where they can discover, learn and engage with the latest advancements in goat farming, breeding, and technology. We want to foster an environment that celebrates the unique characteristics and benefits of raising goats and inspires everyone to take a proactive role in promoting sustainable, ethical, and profitable goat farming practices. Our goal is to be the premier event for the goat industry, which serves as a platform for innovation, education, networking, collaboration, and ultimately contributes to the growth and prosperity of the goat farming community in the USA and around the world.
Entry is easy by using the FORMS.
If you have entered the Goat Expo before, your information is in the database, and there's no need to enter it again.  Each customer is listed in the drop down. Find your name or farm name in the drop down list and click on it.  Make sure all information is correct.
Please use the CUSTOMER FORM and enter all important information.  If you are a parent or guardian and entering a youth, please use the YOUTH FORM to enter their information, after you enter your information in the customer form.
If entering a GOAT, please use the GOAT FORM, if your animal has never been entered in an event at Goat Expo.  If your goat has previously been entered in an event in Goat Expo, you will be able to click on the name of your animal, in the drop down list, when entering events.  Please check to be sure all information is correct.
If there are any questions, please email us at questions@goatexpo.com
After deciding what you would like to enter, go to the "STORE" page.  Click on each event you would like to enter and add the number of entries in your cart.
When entering goats in anything, you will use the total amount of entries.
For instance, if entering five goats in the Boer Goat Congress, select "Boer Goat Congress" as the event, then insert the number 5, click "update", then add to cart.  If entering 5 goats in the ABGA sanctioned shows, select which combined shows, or both, then insert the number 5, update, and add to cart. 
Pens are included in the price of all events, but tack pens are not.  Please select "TACK PEN", insert the number of tack pens desired, update, and add to cart.
Adding the courses, like Lincoln University, Midwest Goat Producer's Course, is easy to add to your cart also.  Select the days you would like to attend, then the number of people attending. Add to your cart.
Once all events are selected, please continue to check out. 
At the check out, is when an account will be created. Do NOT create an account prior to checking out.  There is no way to sign in and recover that account.
We can help recover accounts that need new passwords.
Please email questions@goatexpo.com if you need help.
Getting to the Missouri State Fairgrounds is very easy.
Location: Missouri State Fairgrounds, Swine Pavilion, Sedalia, Missouri.  MAP ONLINE
Located on US 65 and US 50, 18 miles south of Interstate 70.  The fairgrounds are lined on the east side by US 65, aka "Limit Avenue", on the north by 16th street and on the west is Clarendon Road, which is also called Thompson Blvd.
Centrally located in the northern part of Missouri, there are safe highways that come in from all four directions.
The Swine Pavilion is located on the west side of the grounds, on Clarendon Road, GATE 7.
Missouri State Fairgrounds Map
Email us: questions@goatexpo.com
Because we genuinely care about your success.
A description of your blog and what the visitor could expect to find in it.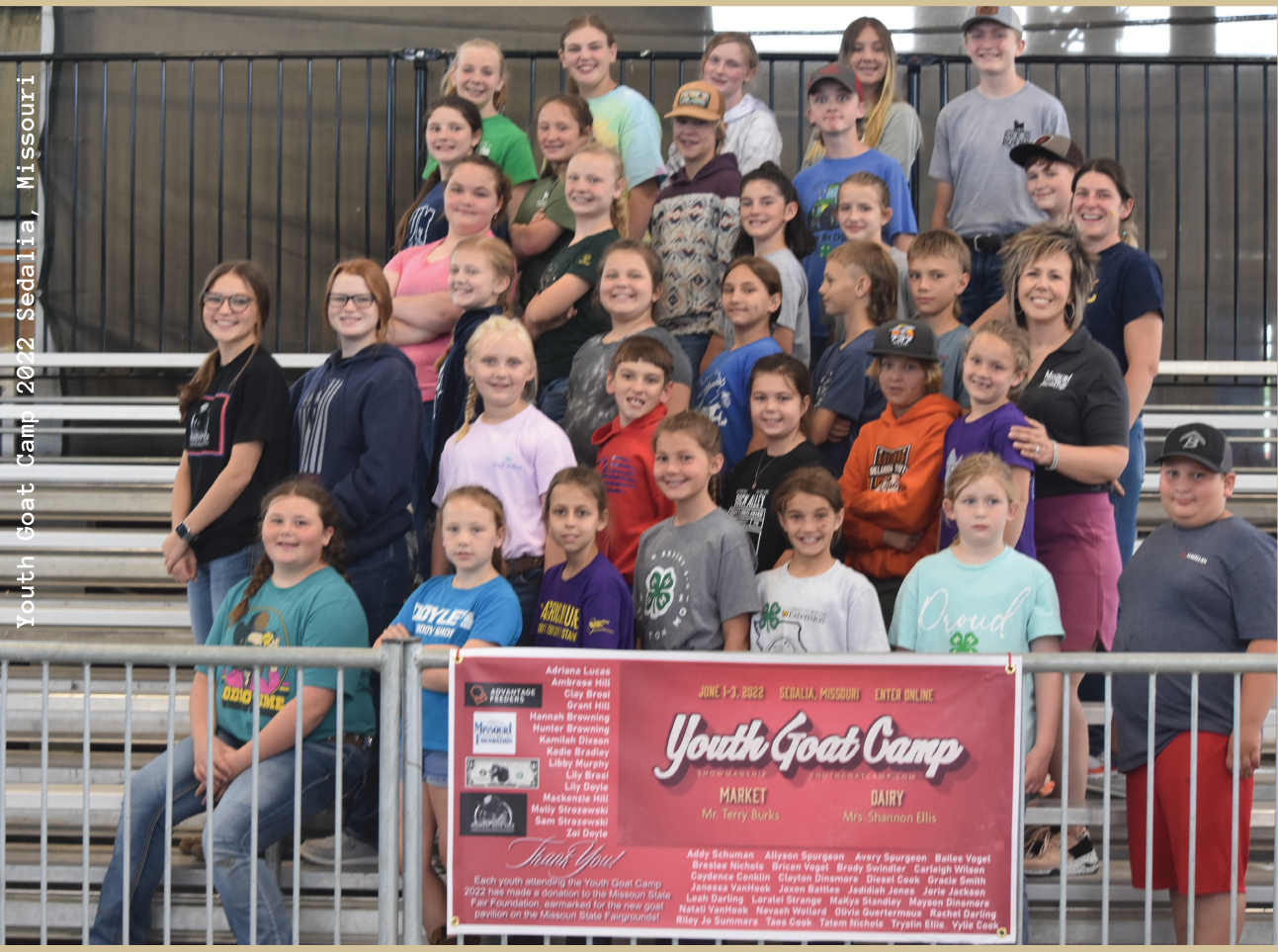 Hello parents and guardians of young goat enthusiasts! As the creator of a youth camp for goat showmanship in dairy
Read More
This three-day event is a unique opportunity for goat producers of all levels to learn from leading experts in the field and network with fellow breeders.
Read More